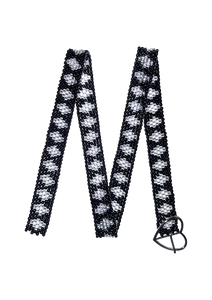 With YUEQI QI's signature beading technique and glamorous black and white, this beading belt is an eye-catching piece for your daily outfits.
-Oxidization and scratches are an unavoidable part of the natural process.
-Hand-crafted with glass beads and care must be taken not to scratch or collide them with hard materials.