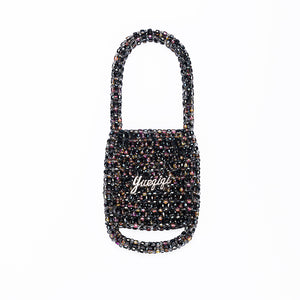 Delicated beading technique combined with putiple material. This carryall will imbue your off-duty edits with a contemporary charm.Remember to scan the QR code on the tag to view the making process. 
-Oxidization and scratches are an unavoidable part of the natural process.
-Hand-crafted with glass beads and care must be taken not to scratch or collide them with hard materials.